Gale Sayers is both a former college and professional football player. He was twice an All-American during his time at the University of Kansas and in 1965 was drafted by the Chicago Bears, whom he played for during his entire professional football career, which lasted until his retirement in the early 1970's.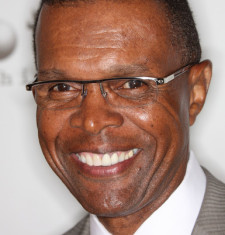 Today Mr. Sayers is active as an entrepreneur of Information Technology, and dedicating his philanthropic efforts to his non-profit organization, The Gale Sayers Center Foundation, whose mission is to provide educational grants to schools with an innovative technology-based teaching focus, and places emphasis on kindergarten through twelfth grade schools with students who are underprivileged but focused on life success.
One of the ways this goal is accomplished is through the dedication and generosity of several United States companies who attack education reform by implementing the use of various data platforms that are suited for the technological education of Chicago public school students of all ages. Below are just some of the wonderful companies who have placed a strong focus on building upon the technological education of our children thus helping them build a strong foundation for their future and the future of their loved-ones.
Several United States companies actively seeking to improve innovative technology education in Under-served Schools:
1.Knowre
Knowre utilizes a platform which is data-based that is so simple even young children can use it. Filled with effective and fun applications which stimulate the child's desire to learn are tantamount to the program, and make early-technology education easy to implement on a 'head-start' basis. Lessons are designed with 'adaptive' technology, which enables the child to grow and be challenged on an individual basis.
2.Donorchoose.org
Donorchoose.org focus on the mess our current educational system is in and implements innovative educational solutions which provide our children with the technological educations they need to plan for the future. Donorchoose.org also places emphasis on making the government aware of the educational crisis in this country and motivating them to take action.
3.Knewton
This innovative educational program provider prepares the student by teaching them about technology and its rapid advancement. Knewton actually looks at the student's weak points and individualizes their lessons built on their individuality. This makes learning innovative technology a wonderful possibility for students.
4.Learnzillion
Actively endorsed by tech pioneer Bill Gates, Learnzillion has actively formed a united front with the educational systems in New York state and Washington, DC in an effort to introduce the technology of today to the students who dream but need assistance to pursue, and is a wonderful fit for the Gale Sayers program.
The youth of our nation are our most valuable resource; they contain the future of the world within them. We must nurture and nourish the beauty, creativity, and ingenious within by taking advantage of the companies who desire to help make these kids be all they can be, and so much more.